As the impact of COVID-19 became apparent, the Giggle and Riot team realized that our efforts needed to pivot and find ways to provide our same fabulous services, but at a distance. Although social distancing can sometimes kill the party mood, it didn't mean we had to stop celebrating. The impact left on the events industry is notable, but we have always felt that the fun doesn't stop here. So, we set out to develop accessible ways to use our product in a remote fashion!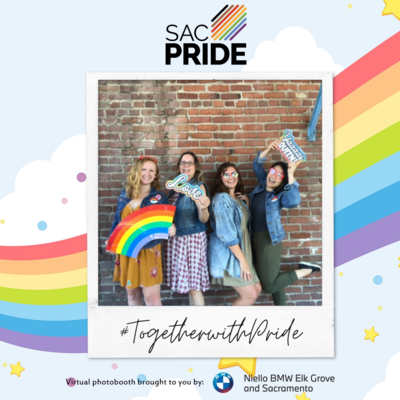 We developed our own virtual booth as a way for people to connect across borders. At this time of year, we normally participate in seminars, weddings, proms, community celebrations and graduation parties! We wanted to find a way for our clients and party friends to celebrate the occasion and bring the photobooth home! We got a chance to chat with Good Day Sacramento about our creative efforts to create graduate virtual photobooth!
We are now in the era of the live stream – concerts, news broadcasts, graduations, and weddings can all be shared through social media. This is such a fun way to gather and celebrate while following social distancing recommendations. Our special cameras and champion operators have the ability to capture intimate close-ups, wide-angles, and medium shots of the event so your viewers can feel like they are actually there with you. We handle getting the footage to social media, all you have to do is enjoy your moment and let us share it with distant friends and family.
Let's safely party together!
As our sister company, Giggle and Riot's goals have always aligned with ours at Milou & Olin: work hard, have fun, and share our creative spirits. When the events industry came to a screeching halt, we decided to keep persevering and spreading joy. We are truly looking forward to finding our new groove in a post-shelter-in-place climate. Thank you for your continued support and smiling faces!