At Milou + Olin, Fridays might not always signal the end of the workweek, but we still try to inject some silliness into them whenever we can! For the next few Fridays, we'll give you some insight into the people that make Milou + Olin the fabulous photo team it is with some fun and funny questions procured by our own Caroline.
Starting with …. Morgan Elizabeth! (AKA Mo, AKA writer of Morgan Mondays, AKA Production Sweetheart)
1. When you looked at yourself in the mirror today, what was the first thing you thought?
Makeup? Or no makeup…. (laziness kicks in) no makeup.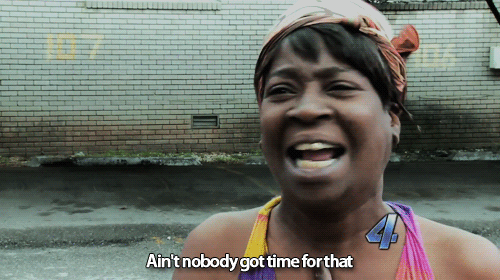 2. What were you doing at midnight last night?
Getting my beauty sleep – I need all the ZZZs I can get!
3. What's a word that you say a lot?
One word? Probably "sweet" (I spent a lot of time with central coast surfers. Any longer and I would be saying "righteous"). If we're talking phrases, I say "cool beans" a lot.
4. What is your current desktop picture?
Minions from Despicable Me carabining down my screen. Who can resist the minions?

5. What is one strange skill you have?
I don't know if its strange, but I took six years of German in school, so sometimes I'll blurt out something in Deutsch! My vocabulary isn't what it used to be, but if you ask me how to say something in German, odds are I'll know how (although don't bank on my grammar!)
6. Which disney character do you like best?
Do I have to pick a favorite? Belle and I would definitely be besties…. she craves adventure, is obsessed with books, rides horses, and loves her family. But I have a lot of characters that just crack me up and/or are awesome: Mama Odie from Princess and the Frog, and the spoiled pug from Pocahontas to name a few.
7. Can you roll your tongue?
Yep! Although I don't know what good it does me.
8. If you could only eat one food for the rest of your life, what would you choose?
It's probably a tie between my two (very opposite) favorite things: Aloha Pineapple smoothies from Jamba Juice, or my Nana's homemade spaghetti.
9. What's your favorite song at the moment?
"I'm Alive (Life Sounds Like)" by Michael Franti
10. Do you twirl your spaghetti or cut it?
I'm a proper lady, so I twirl 😉
11. Favorite Alcoholic drink?
When I'm celebrating: Peach bellinis! (prosecco, sugar, and peach puree)
When I'm hanging out: coconut rum and coke
12. Are you wearing socks right now?
No! I'm wearing sparkly pink Toms with bare feet underneath.
13. What is your favorite animal?
Chinchillas! The fuzzy little bunny/mouse hybrid that I've wanted ever since I learned they exist!
14. What would you change about yourself?
Sometimes I wish I was more "leap now, think later", but I'm a very cautious person who makes lots of pro/con lists before diving in to anything!
15. Something you envy about the opposite sex?
Facial hair! It's like the fashion accessory I can never have…..

16. What was the last play you saw?
Beauty and the Beast! It was a fun little surprise from my fiance on my birthday two years ago.
17. Where is your best friend?
Disclosing their location would mean I'd have to pick a best friend!! My maid of honor lives in the same apartment complex as me! I can spy on her parking space and know if she's home so I can surprise her with wine 🙂
18. Dream vacation?
A Safari! I'd do it the "glamping" way they do at Safari West with the luxurious tents and running water, or a real African safari where you get down and dirty with the savannah. Either way, if I can photograph exotic animals in the wild, I'm happy.
19. Ice cream or cake?
Ice cream! Chocolate chip cookie dough to be specific. Cake is too untrustworthy – it can hide nuts, be too dry, or just plain bad. If I'm picking up/making the cake, then it's a whole different ball game.

20. Do you collect anything?
Disney pins (look it up, its totally fun), blinged-out animal rings (part of my collection includes a frog, jaguar, pirate monkey, zebra, and owl), fonts, and shot glasses from vacations.
And that's all! Tune in next week for Caroline's answers to the same questions!!
XOXO – Morgan Elizabeth